Raquel Oliveira, Global Marketing Communications Manager Poultry
I am a marketing professional with over 7 years of corporate experience in the agriculture sector. During my career, I have specialized in sustainable businesses (Brazil) and sustainable rural development (Europe). I am passionate about food sustainability and I am a strong believer that purpose-driven businesses are key to tackle the most complex social and environmental challenges for a thriving and sustainable world.

As a veterinarian with expertise in developing and implementing strategic marketing plans in a B2F (business to farmer) market, I have first-hand experience with the dilemmas of increasing agricultural production in a limited environmental resources context. In previous roles, I focused on managing marketing and communication projects aimed to deliver the best high-tech solutions for dairy farmers in Latin America. Currently, I am supporting the Poultry Global Innovation team at Trouw Nutrition to innovate and launch feed solutions that help poultry farmers around the world to enhance production efficiencies to tackle the global food challenge.
 Marko Schuring, NutriOpt Content Manager, Trouw Nutrition
Working 23 years at Trouw Nutrition in several technical roles in North Western Europe, Asia Pacific, Middle East and Latin America. Focus on nutrition and farm management across species, mainly poultry, ruminants and swine.
The last few years working in the areas of precision nutrition, precision farming , big data and IOT.
Susanne Wiegel, 
Investment Manager for Alternative Proteins for Food, Nutreco
In my current role as Investment Manager for Alternative Proteins for Food, I am constantly scouting for outstanding startups in the plant-, fermentation- or cell-based protein space that fit and would benefit from partnering with Nutreco. Besides orchestrating the actual investment process, I ensure that Nutreco's experts continuously contribute to the startup's growth, either by managing an actual collaboration or connecting the right people at the right time. My background is a PhD in biochemistry followed by strategy consulting at McKinsey&Co. Before joining Nutreco, I worked more than 10 years in business development for biopharmaceutical companies in Munich, Germany, bolstering the companies' product pipeline and generating licensing revenues for new investments.  
 
Christian Delannoy, Global Product Manager Health, Skretting,
Christian is Global Product Manager Health at Skretting, with particular focus on warm water species. He is a trained veterinarian from Belgium and he holds a MSc and a PhD in Aquatic Veterinary Studies from the University of Stirling (Scotland). Christian has been working in the field of aquatic animal health and welfare since 2008. Prior to joining Skretting, he worked for 2 pharmaceutical companies where he was been responsible for the research & development of novel vaccines for different fish species and regions/markets, with a particular focus on tilapia. Christian's particular areas of interest and expertise relates to fish health including aquatic biosecurity program development, disease diagnosis and surveillance, vaccinology, and fish disease management.
 
Jenna Bowyer, 
Category Manager Novel Ingredients, Skretting
Jenna Bowyer is the Category Manager Novel Ingredients for Skretting global. She has had this position since November 2019, before then she was Procurement Project Manager for Skretting global since April 2017. Prior to this, she worked for 4 years in Skretting Australia (Tasmania) in the Marketing department as the Sustainability and Communications Officer. She has a PhD in Fish Nutrition from Flinders University, Australia and has published several peer reviewed papers in aquaculture journals. Her main responsibilities are to identify, develop and strategically commercialise responsibly produced novel ingredients for the aquaculture industry.. She is a firm believer that in order to make change, we need to work together. 

Matthew Owen, Manager Warm Water Species Nutrition, Skretting
I am 44 years old, and married with two children. I come from Pembrokeshire in Wales, but currently live in Stavanger, Norway where I have worked for Skretting ARC in research and management roles. Currently I am the manager of the Warm Water species nutrition department in ARC, responsible for the company's global nutrition research for non-salmonid fish and shrimp.  The department focuses on the nutritional requirements, ingredient testing and product development for a diverse range of species including; bass, bream, yellowtail, African catfish, tilapia, and crustaceans. The department also studies the interaction of culture system (e.g. recirculation systems, RAS) with feed and other inputs and has a strong interest in the further development of cellular seafood.
Previous to my current role, I was a researcher in the health department of Skretting ARC for five years and was lead scientist for the development of diets for shrimp health and disease mitigation. As part of the Nutreco Feed Tech Challenge in 2017 I mentored Microsynbiotix, and have conducted a number of technical evaluations of startup companies for possible investment by Nutreco. 

Torunn Landråk Kleivenes, AquaSim Technical Manager, Skretting
I have 20 years of experience in management and implementation of digital solutions. These years have provided me with knowledge to be bridge between business initiatives and technology. I have passion for new technology trends and I eagerly like to be inspired to explore how digital innovations can support our mission feeding the future. I am educated Master of Science Information Technology and work currently as AquaSim Technical Manager in Skretting. In this role, I am part of a team that is strategically and operationally responsible for further build Skretting's digital platform and develop Skretting's digital solutions to enable precision farming (AquaSim).

Denisse Hernandez, 
Regional Teamlead of Regulatory Affairs, Nutreco
Denisse Hernandez is Regional Teamlead of Regulatory Affairs Asia, LATAM, Middle East and Africa. Working with Nutreco since 2011 she is currently leading a team of regulatory professionals with the responsibility of gaining market access for Nutreco products according to specific country regulations.
Maarten van der Heijden, Msc, Global Programme Manager Lead, Trouw Nutrition  
Maarten van der Heijden heads up the global programme management team in Trouw Nutrition feed additives. 
In a career that spans more than 25 years with Nutreco and Trouw Nutrition, Mr van der Heijden has held a number of senior management roles. These have included farm consultancy in the compound feed business, as well as integration management within the swine and poultry feed-to-food chain. He has also held the positions of product manager lead and business manager of Nutreco's feed additive organisation. 
Mr. van der Heijden currently leads the Trouw Nutrition feed additives global Gut Health programme management team. He is responsible for developing, validating and executing feed additive-related programmes to key accounts. 
Mr. van der Heijden holds a BSc in microbiology and an MSc in Cell Biology and Immunology from the University of Wageningen in the Netherlands.
 Marc Jacobs, PhD, Team Lead Data Science R&D
I aim for the most practical business application of statistical models. By engaging with multidisciplinary stakeholders I am able to understand the commercial needs of a company as well as its culture. To implement and continuously develop data-driven decision-making, I actively look for and bind all the analytical potential within a company. I am a strong believer in the power of human intelligence, and place a high value on relationship building and soft skills. 

Lucia Luijben, Investment Associate, Nutreco NuFrontiers
My name is Lucia Luijben and I'm working as investment associate in Nutreco NuFrontiers, the investment team of Nutreco. In my role I'm responsible for identifying and evaluating technology companies that Nutreco could potentially partner up with and invest in. My focus is mostly on innovations in the livestock and aquaculture farming space. Our interest in this space ranges from nutrition to health to farming applications and from ingredients to digital solutions. My background is in biotechnology so I'm truly fascinated by the opportunities biotechnology brings to our industry. Looking forward to meet the 2020 Feed Tech Challenge applicants!
 Araceli Olivares, Global Beef Product Specialist, Trouw Nutrition
As Global Beef Product Specialist, Araceli Olivares is currently part of the Ruminant Global Innovation team. Araceli works within the Beef Team assisting in the creation, positioning and implementation of the global beef strategy, focused on the development of Trouw Nutrition's four strategic innovation pillars (Healthy Life, Life Start, Precision nutrition and Feed Safety and Quality).   Originally from Chile, Araceli has a Doctor in Veterinary Medicine Degree and has devoted most of her career to the agriculture sector. Passionate about ruminant welfare, nutrition and sustainability, Araceli has international experience working previously in different roles supporting business and agtech development in Asia, Europe and Latin America.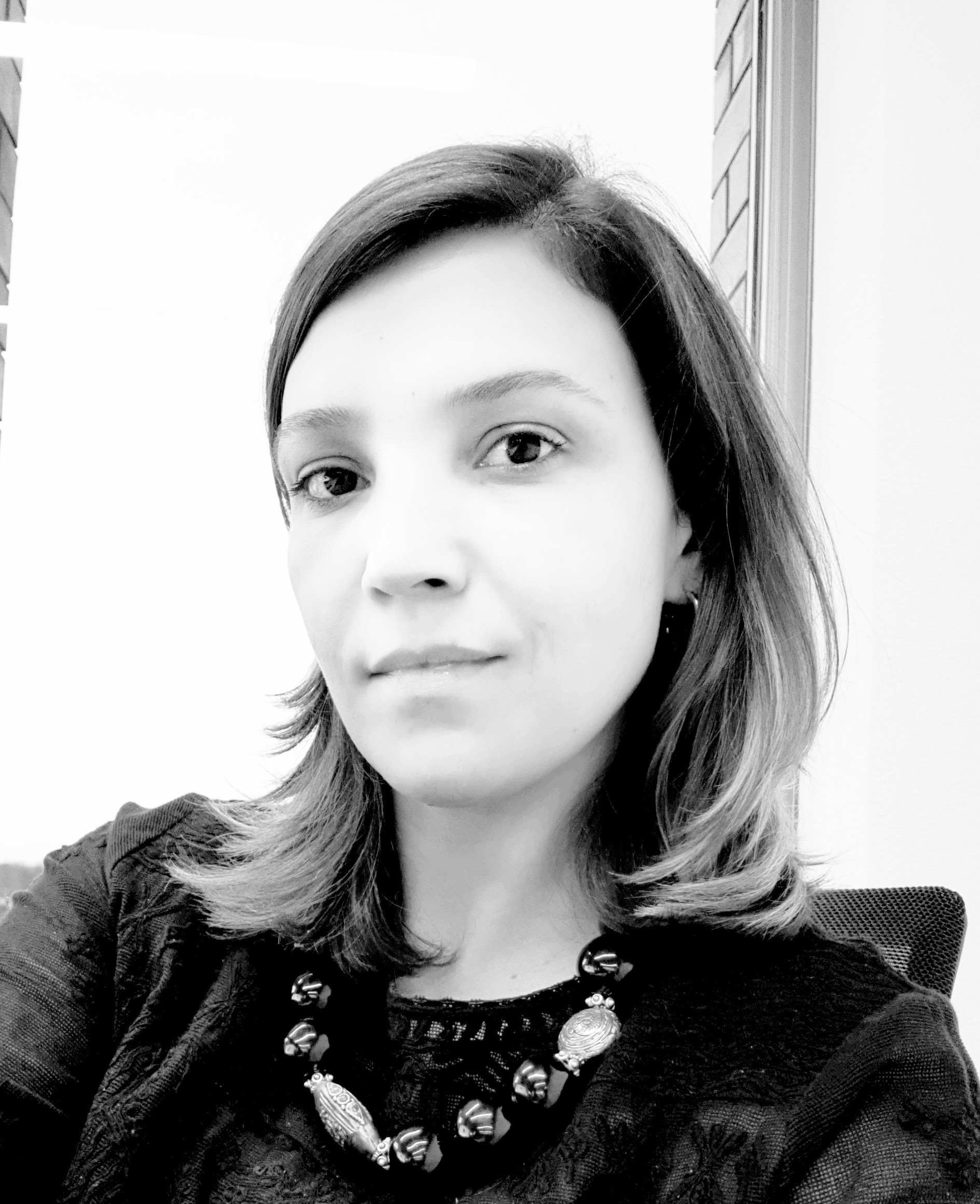 Teresa Debesa, Corporate Development Manager, Nutreco
I'm a corporate development manager with 10+ years of experience in corporate strategy and business development. I am an unusual veterinarian and food technologist with a feeling for strategy and passionate about innovation. I share the mission of my company, feeding the future, but we cannot do this alone. We constantly look for and foster the best ideas from the brightest minds to become more sustainable and produce more food with less resources, to feed a growing global population