David Welch, Ph.D, Director of Science and Technology, Good Food Institute
David oversees GFI's team of scientists, combining his background in plant biology and regenerative medicine to help entrepreneurs, companies, investors, and academic research institutions accelerate the development and commercialization of alternative protein technology.
David holds a bachelor's degree in biology from the University of California at Berkeley and a Ph.D. in plant developmental cell biology from Utrecht University. He has more than fifteen years' experience in the life science industry, including the product development, market development and commercialization of cells, scaffolds, cell reprogramming tools, and cell culture media for regenerative medicine and bioprocessing applications.
 
Dr. Kenneth Lee, 

Managing Partner, 

VisVires New Protein (VVNP)
Kenneth is a managing partner at VisVires New Protein (VVNP). Pioneers in deploying venture capital into 'New Protein', VVNP has helped to germinate and grow some of the most iconic start-up companies that are developing transformative solutions for a healthier, safer and more sustainable food system. VVNP was an early investor in Ynsect (France), Nuritas (Ireland), Mitte (Germany), In Ovo (Netherlands), ViAqua (Israel), Nutrition Innovation (Singapore) and Aleph Farms (Israel).
 
Mike Velings, Managing Partner and Founder, Aqua-Spark
Mike is one of the managing partners and founders of Aqua-Spark, a global investment fund for sustainable aquaculture, combining a healthy financial profit with environmental and social impact. A lifelong entrepreneur, Mike has spent decades jumpstarting a range of successful businesses. Among other ventures, he co-founded Connexie, which has helped catalyze a professional employment industry across the Netherlands.
Mike naturally combines his business background with environmental and social engagement. He understands the potential for businesses to create durable solutions to complex world problems. With this in mind, Mike founded A-Spark: an investment company that assists entrepreneurs across the globe in realizing their visions of a start-up with a world-changing element. Through A-Spark he has invested in a broad range of ventures over the years– both in the developed and developing world. Mike serves on several boards and is an active supporter of a range of non-profits.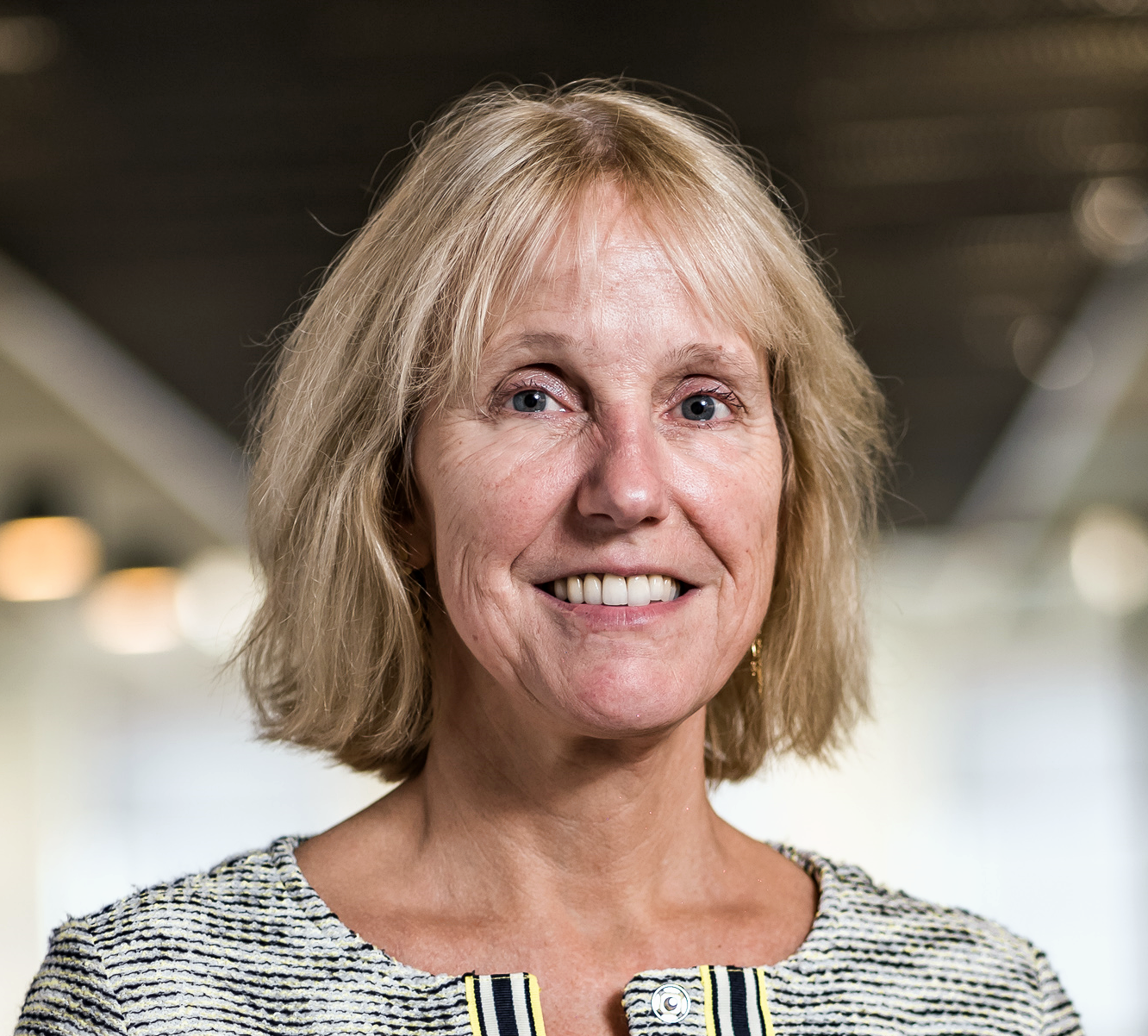 Saskia Korink, Global Innovation Director, Trouw Nutrition
After a Master's degree in Physics, Saskia worked for Fokker Space & Systems and Unilever before she moved to New York to obtain her MBA from Columbia Business School (CBS). She then worked for almost 7 years for the Boston Consulting Group (BCG), both in Amsterdam and Sao Paulo, Brazil, after which she joined Cargill in Brazil, Latin America. Saskia became the Business Unit leader for Cargill Cocoa and Chocolate in 2006 and Global Marketing Director for Cargill Animal Nutrition in 2010. For this role Saskia moved to Minneapolis, USA.  After a few years in the animal feed business, she left Cargill and joined Genus plc (animal genetics) in Basingstoke, UK, as CMO (2013), and became COO for Genus ABS, the ruminant genetics division (2014). After having worked and lived for close to 20 years abroad (in Latin America, the USA and UK) Saskia came back to the Netherlands and joined Trouw Nutrition, the animal nutrition division of Nutreco, as Global Innovation Director. She is married and has three teenage children. In the weekend and evening hours Saskia support her health tech startup, which she co-founded with her husband.
Alex Obach, Managing Director, Skretting Aquaculture Research Centre
Alex Obach holds the position of Managing Director at Skretting Aquaculture Research Centre since 1st May 2007. Originally from Barcelona, he is a veterinarian with a Master in Aquaculture from the University of Girona (Spain) and a PhD in fish pathology and immunology from the University of West Brittany (France). He started working at Skretting Aquaculture Research Centre in 1993 as a researcher, initially within fish health then as a nutritionist. He was also engaged as lecturer at the University of Barcelona (1993-1995), and worked as Technical Director in Marine Harvest (2004-2007). 
Skretting Aquaculture Research Centre (ARC) is the central R&D unit for Nutreco's global fish feed company Skretting. Skretting ARC's main objective is to provide research and technical support regarding feed for both fish and shrimp. The research centre is based in Stavanger, Norway, and has further units in China, Italy and Japan. Skretting ARC employs an international team of highly skilled specialists, with 130 employees from 27 nationalities, including more than 40 researchers. Skretting ARC collaborates with several institutes and private companies across the globe. Our core competencies are within fish and shrimp nutrition and health, feed raw materials, and feed production processes.
Joost Matthijsen, Investment Director, Nutreco
Joost is an Investment Director at Nutreco NuFrontiers, the strategic innovation and investment department of Nutreco.
The aim of NuFrontiers is to accelerate technological change to enable 'Feeding the Future' and to identify, develop and invest in next generation sustainable products, models and services throughout the feed and food protein value chain. 
NuFrontiers invests in start-ups and scale-ups as well as partnerships and joint-ventures with innovative companies. Themes in scope are animal nutrition, animal health, digital farming solutions, and sustainable farming systems (all across both livestock farming and aquaculture) as well as alternative proteins for food. Joost was raised on a dairy farm in The Netherlands and holds degrees in Animal Sciences and Business Administration. Prior to working for Nutreco he worked for The Boston Consulting Group.